Adventure
Throughout the mountains of Eastern Kentucky are hundreds of miles of winding trails to explore. Trek out on foot through old-growth forests, explore old mining and logging roads via ATV or soar high above the trees on one of the highest, fastest ziplines in the US. There's a lifetime of adventure to be had in Eastern Kentucky.
Perry County
Elk tours at their finest. Each tour personalized just for you. Get closer to the elk than you ever thought possible!
606-436-2635 or 606-233-7470
Black Mountain Off-Road Adventure Area
Harlan County
This 7,000 acre Black Mountain Offroad Adventure area is every outdoor enthusiasts dream. Stay on the ground and ride your offroad vehicles on over 150 miles of easy, moderate and extreme trails or fly above the treetops on our 11 line zipline canopy tour. Whichever adventure you seek, we are sure to show you a good time!
Black Mountain Thunder Zipline
Harlan County
Experience breathtaking views of the majestic Appalachian mountains on our 2-hour canopy tour.
Blanton Forest State Nature Preserve
Harlan County
As one of 13 large old-growth tracts remaining in the eastern United States, Blanton Forest is a diverse ecological treasure. Many of the trees are 3 feet to 4 feet in diameter, towering 100 feet above the forest floor. Several trees have been dated to the late 1600s. Blanton Forest contains several forest communities, including mountaintop wetlands known as acid seeps and mixed-mesophytic deciduous forest. Many tree species such as sugar maple, tulip poplar, various oaks, hemlocks, beech and several magnolias make up the forest canopy.
Buckhorn Lake State Resort Park
Perry County
Hikers can explore the natural beauty and resources of Buckhorn Lake with a stroll along a 1.5 mile, self-guiding, easy walking trail, and the opportunities for mountain hiking are limitless. Buckhorn Lake State Resort Park offers two trails for your hiking enjoyment.
Daniel Boone National Forest
Harlan County
Kingdom Come State Park, with an elevation of 2,700 feet, is the crowning jewel in the crest of Pine Mountain near Cumberland, Kentucky. Admire the beautiful views from one of eight overlooks, hike a trail or fish for bass, crappie and trout in the lake.
Named after the popular Civil War novel, "The Little Shepherd of Kingdom Come," by Kentucky author John Fox Jr., the Kingdom Come State Park preserves 1,283 acres of unspoiled wilderness.
Knott County
Knott County Sportsplex is the most modern, state-of-the art multi-sports facility in the state of Kentucky. Located six miles east of Hindman on highway 80. The Sportsplex officially opened on October 12, 2007.
Mine Made Paradise Adventure Park
Knott County
This off-road park offers miles of marked, rated and looped trails on 43,000 acres of reclaimed coal land. The property currently has around 100 miles of trails for ATVs and UTVs and about 32 miles for dirt bike. The trails wind through a scenic forest and offer plenty of water crossings and a good mix of easy and technical trails.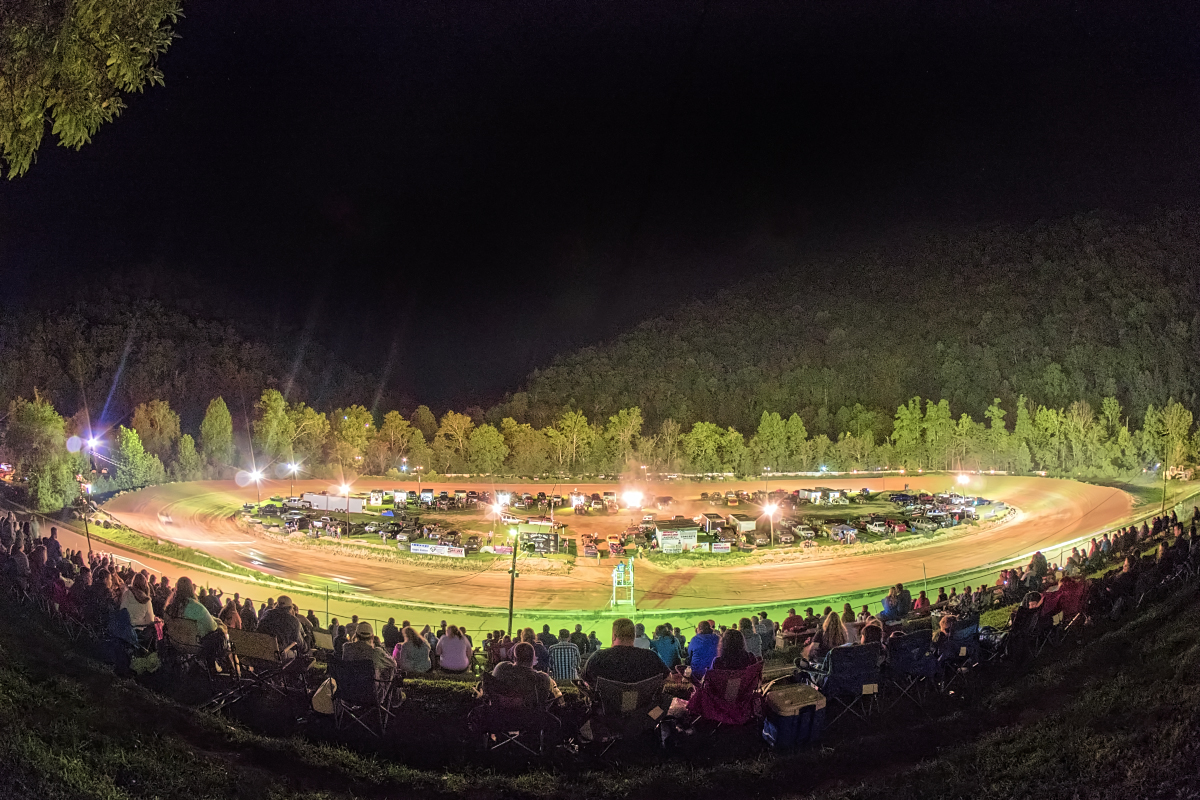 Legendary auto racing dirt track in Letcher County just off Highway 15 between Hazard and Whitesburg. Races held on the weekends from late spring until early fall.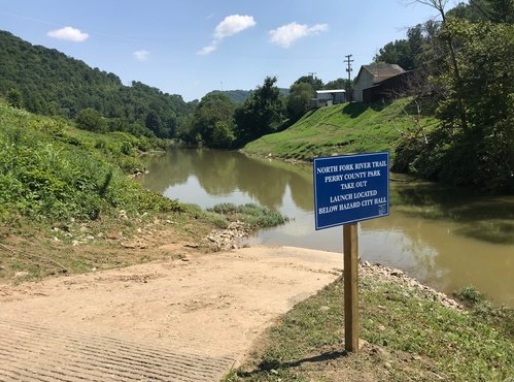 Perry County
Approximately 5 miles on the North Fork of the Kentucky River. Allow 2-3 hrs to complete. Difficulty: Easy (and relaxing).
Trail Activities: Kayak, raft and float, fishing (Small Mouth, Redeye, Kentucky Bass, Muskie, and occasionally a Trout). It is possible to see cranes, deer, fox, otters,& beavers, and other wildlife.
Pine Mountain State Scenic Trail
Harlan ,Letcher County

Birch Knob Section
Currently a contiguous trail from Breaks Interstate Park to US 119 is designated in two sections. The section from Breaks to US 23 is the Birch Knob section and totals 28 miles.
Highlands Section
The US 23 - US 119 is named The Highlands because this part of the trail is the highest portion of PMSST and totals 16 miles for a total of 44 miles. If you hike along the High Rock Loop Trail, you'll be treated to the waterfalls at Bad Branch State Nature Preserve.
Little Shepherd Trail
The Little Shepherd Trail continues for another 38 miles from US 119 to US 421. The LST is a narrow, 1 1/2 lane blacktop road open to vehicular traffic, though lightly traveled.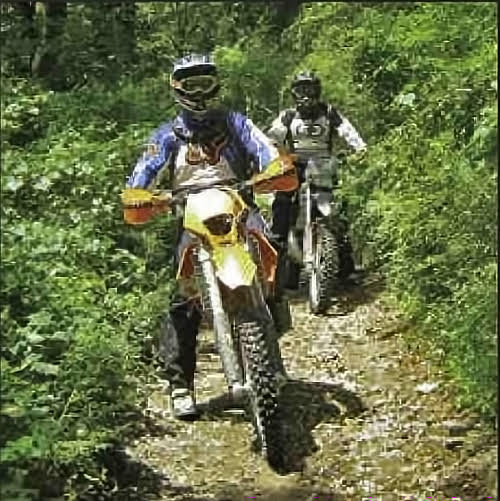 Leslie County
The Redbird Crest Trail is developed for off-highway vehicle riders, hikers, horseback riders and mountain bikers to enjoy year round. The trail makes a loop that begins and ends near the Redbird District office. Two inner loops and a connector trail to a private off-highway vehicle campground add to the recreational experience.
The trail has three developed trailheads with vehicle parking. Signs at each trailhead indicate the type of use permitted along each section of trail.
Perry County
These exciting elk tours include horses and equipment for two people. Tours last approximately 2 1/2 hours for $70.00 per person, with a maximum number of four people per tour. This is definitely an experience you will never forget.