Culture
The explosion of the coal mining industry in the early 1900s brought people from all over the world to Eastern Kentucky. This cultural melting-pot birthed a unique brand of mountain people, music, food and traditions that continue to live on. Central Appalachia is a true American culture savored and nurtured by all that live here. Come experience it for yourself!
Letcher County
Founded in 1969, Appalshop brings forth new and often unheard voices and visions from the people of Appalachia and rural communities across America and abroad, demonstrating the power of arts and culture to create meaningful social and economic change.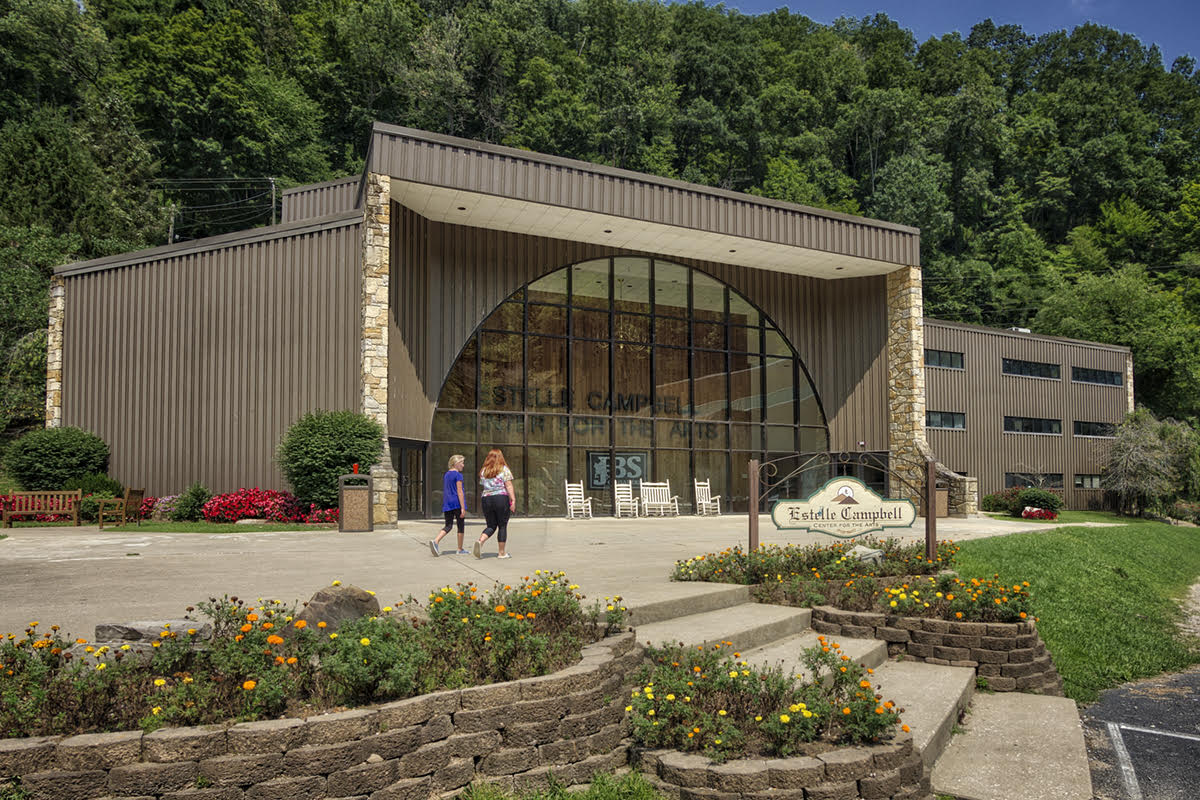 Alice Lloyd Fine Arts Center
Knott County
Alice Lloyd College provides a thriving and ever-growing small-campus arts community for its students. Various opportunities exist for our students to become involved in the arts, particularly in music, theatre, creative writing, the visual arts, and public speaking.
Appalachian Artisan Center
Knott County
The Center's Shop is home to an extensive selection of handcrafted items. From pottery to jewelry and furniture to quilts, the rich heritage of the region is reflected in the unique pieces available for purchase.
The Shop is also home to the art gallery space which highlights regional artist exhibits.
Appalachian School of Luthiery
Knott County
Nestled deep in the heart of the hard-hit coalfields, the Appalachian Artisan Center (AAC) at Hindman is dedicated to promoting the work of artists and craftsmen throughout the mountains of Kentucky via marketing and professional development assistance.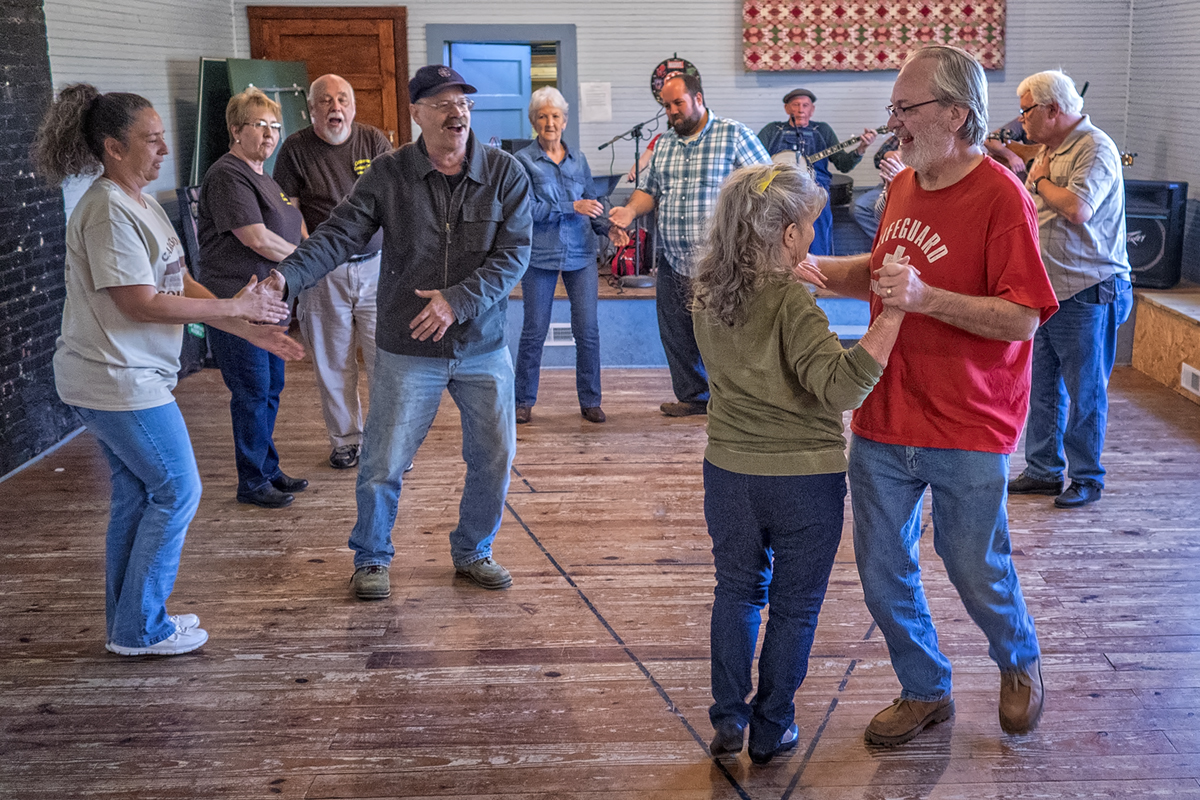 Carcassone Community Center
Letcher County
Carcassonne Community Center hosts monthly Traditional Mountain Square Dances from March-November. Dances are from 6-9pm on the second Saturday of the month, except for October, which is on 3rd Saturday. We believe it is the longest-running community-sponsored square dance in Kentucky, and possibly the nation. We host many other community events including special pot-luck meals, holiday gatherings, recreation nights, and peer tutoring.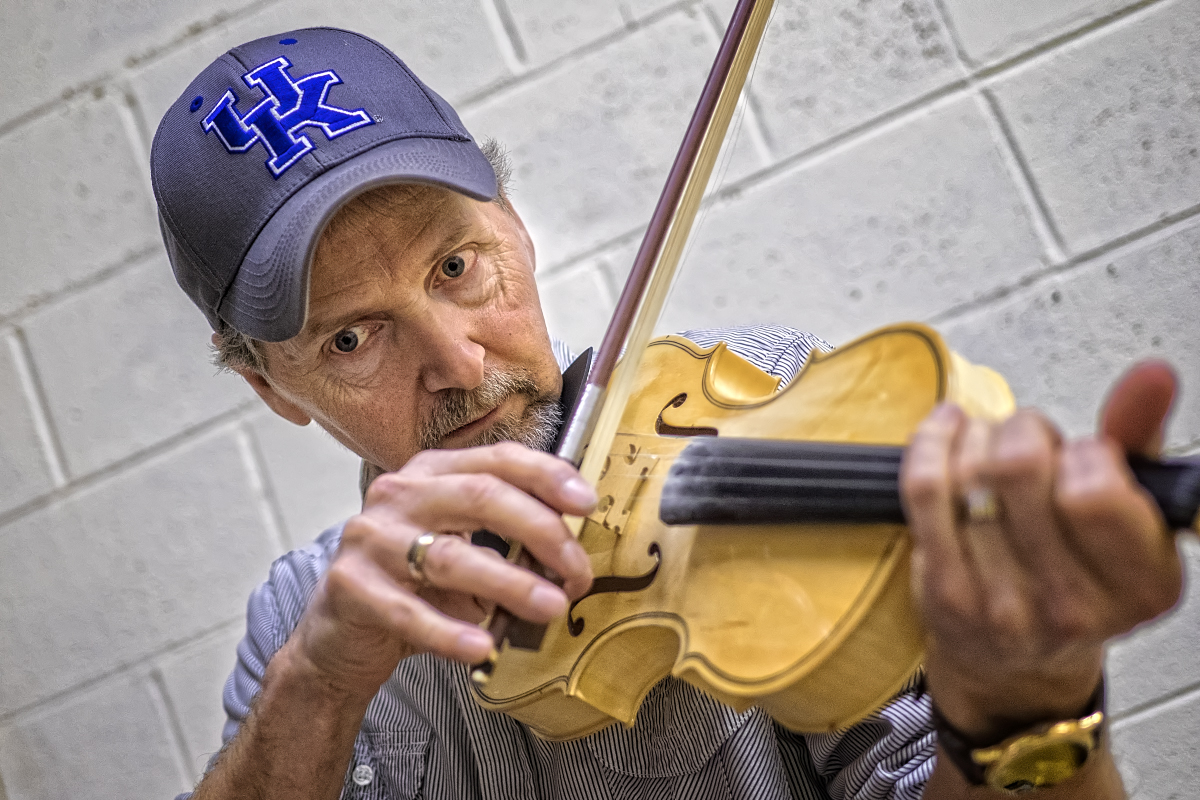 Campbell's Branch Community Center
Letcher County
Campbell's Branch/Linefork Community Center is a non-profit organization located in Eastern Kentucky.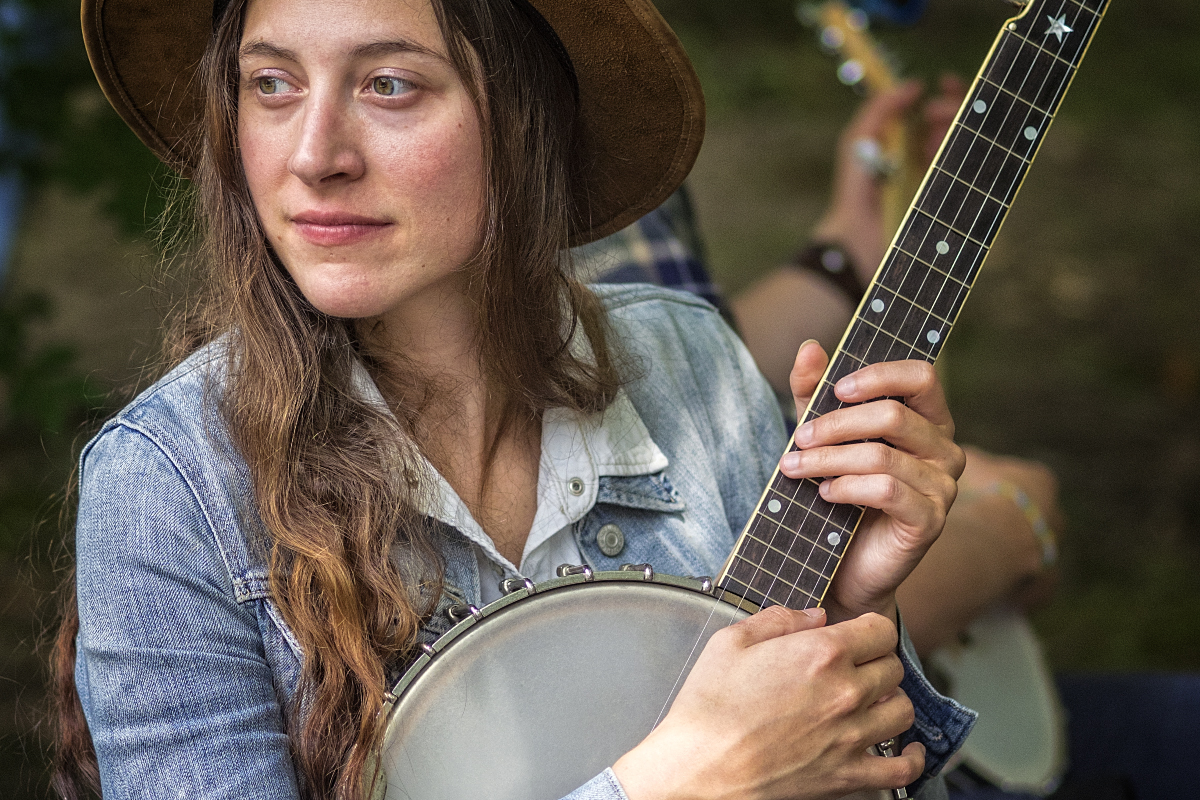 Cowan Creek Mountain Music School
Letcher County
To provide educational, social, cultural, and recreational experiences for the entire community in order to sustain a wholesome and healthy life style that encourages intergenerational relationships.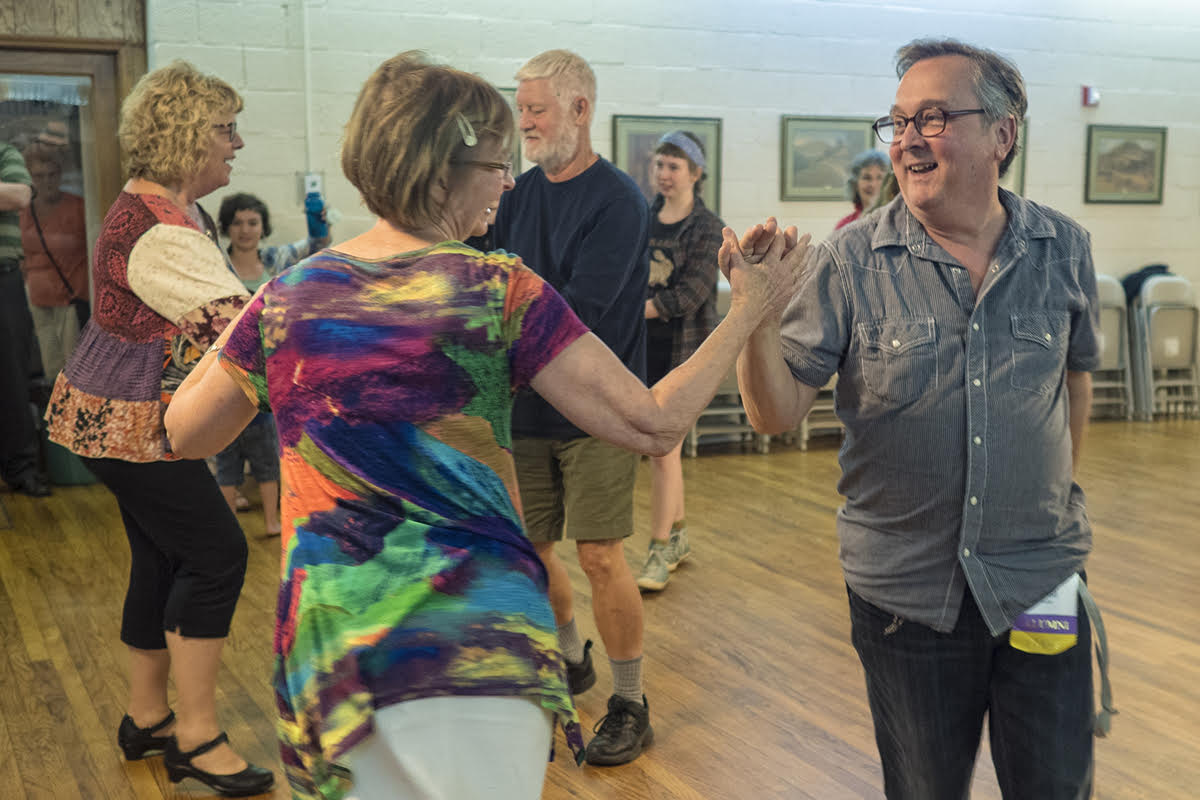 Hindman Settlement School
Knott County
Hindman Settlement School is a vibrant beacon for progressive learning, community enrichment, and cultural exploration in the Central Appalachian region. We provide practical courses, programs, and services designed to inspire collaboration and improve the lives of the people in our community. We know that through proper education, stewardship, and support, the people of our community can help our region thrive.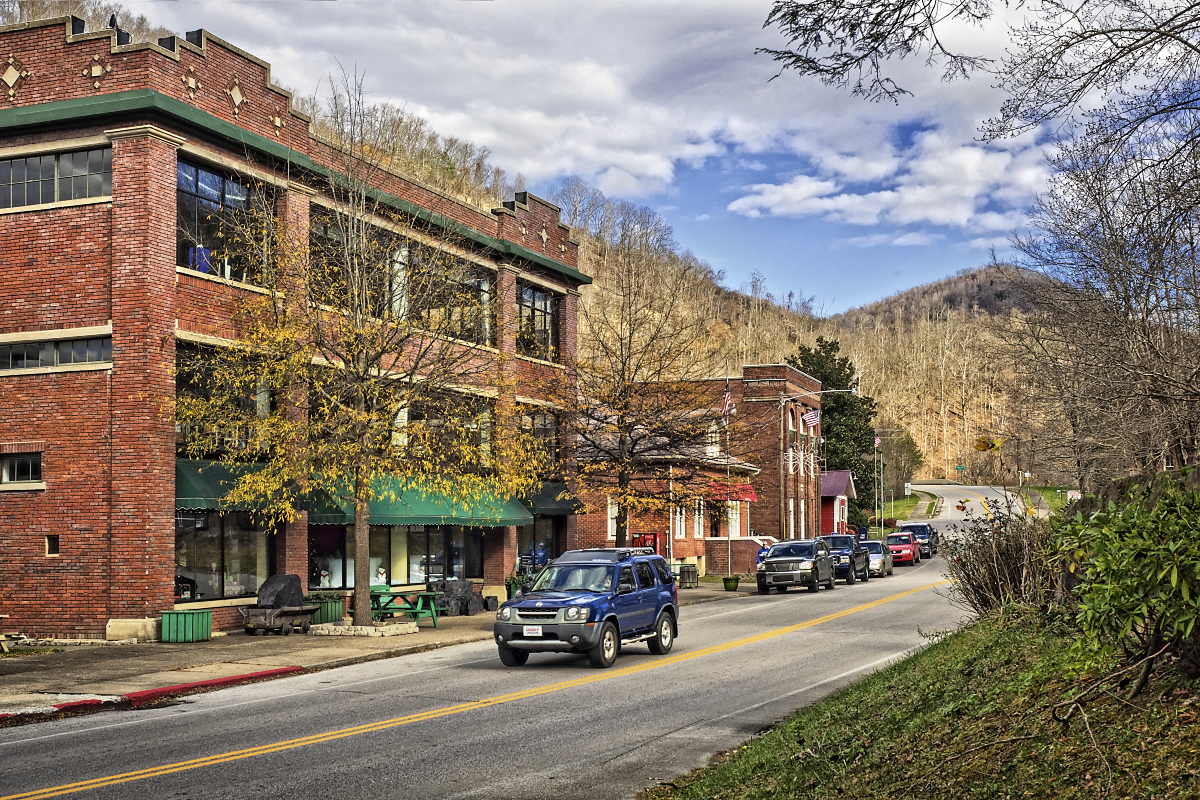 Harlan County
The Kentucky Coal Museum allows the public to learn about coal mining through access to perhaps the most comprehensive collection of mining memorabilia in the nation. The product of study and painstaking research, the Museum's collection uniquely portrays life in a coal camp.
Kentucky School of Bluegrass & Traditional Music
Leslie County
Hazard Community & Technical College. Hyden is the home of the Kentucky School of Bluegrass and Traditional Music, the only one of its kind in the United States. The School of Bluegrass grants an associate degree, "The Professional Studio Artist Specialization in Bluegrass and Traditional music."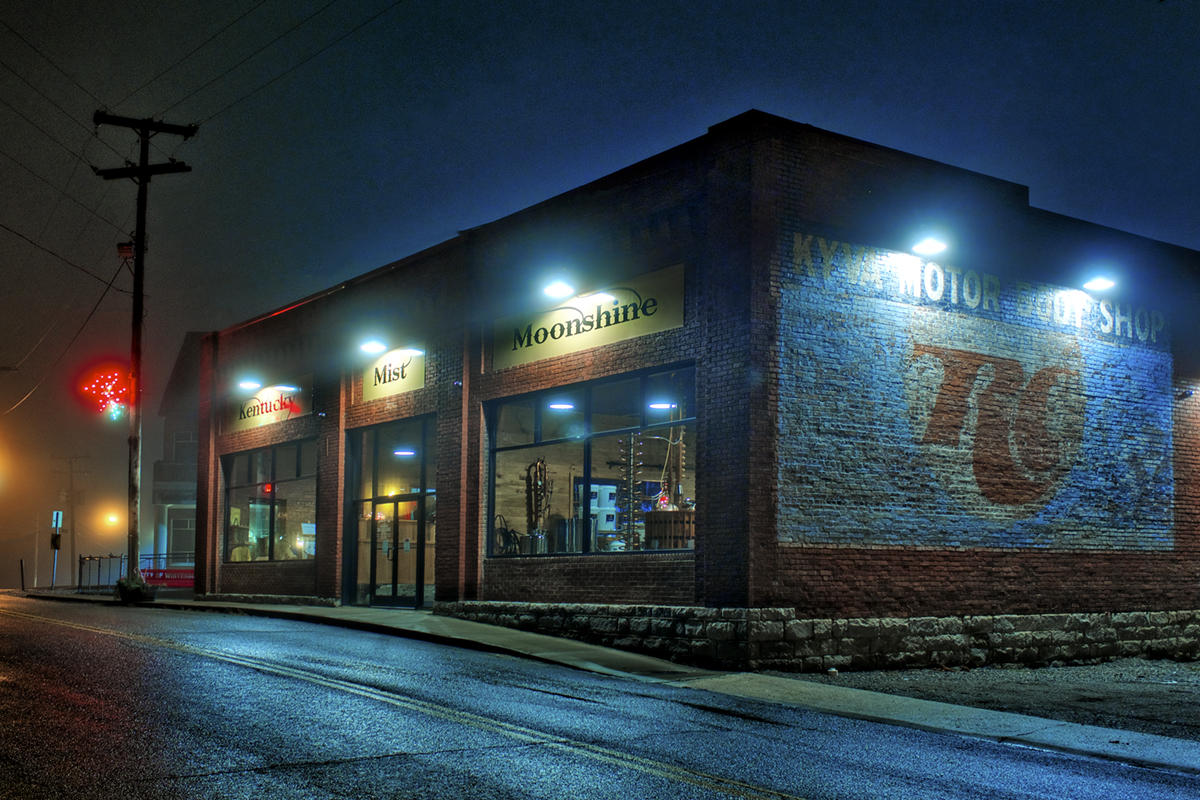 Letcher County
Kentucky Mist Moonshine is a craft distillery located in the Appalachian Mountains. Born from a deep heritage of distilling spirits in eastern Kentucky, Kentucky Mist takes pride in distilling every drop of alcohol used in our products, and making flavored moonshine using whole fruit for the most genuine taste.
Knott County
The Kentucky School of Craft has been part of Hazard Community and Technical College for over ten years. Founded with an identity linked to economic development and traditional Appalachian artistry, The School of Craft is going through a period of rebirth to develop programming that coincides with the needs of today s students. The School of Craft is not only dedicated to educating students about the arts, but to also find new ways technology and creative thinking can create jobs and help students start a career.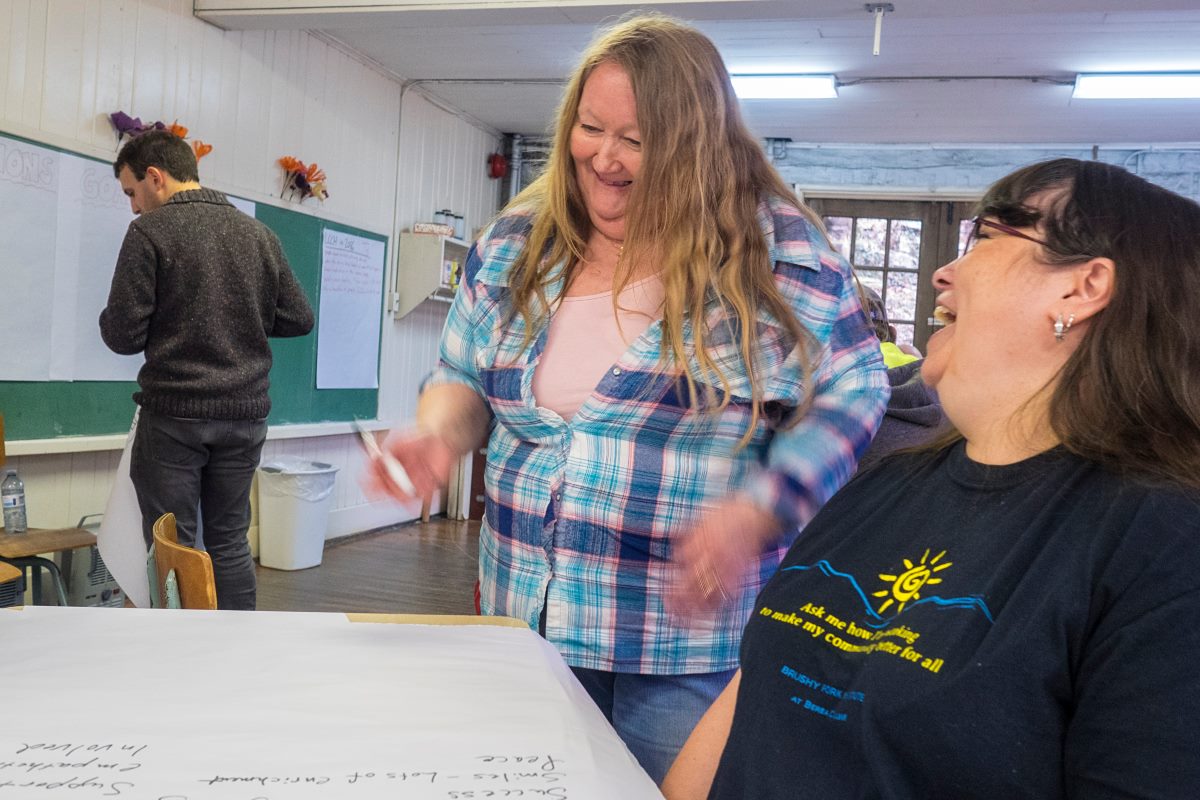 Letcher County Culture Hub
The Letcher County Culture Hub is a growing network of community-led organizations in Letcher County, who work together to build a culture and economy where we own what we make.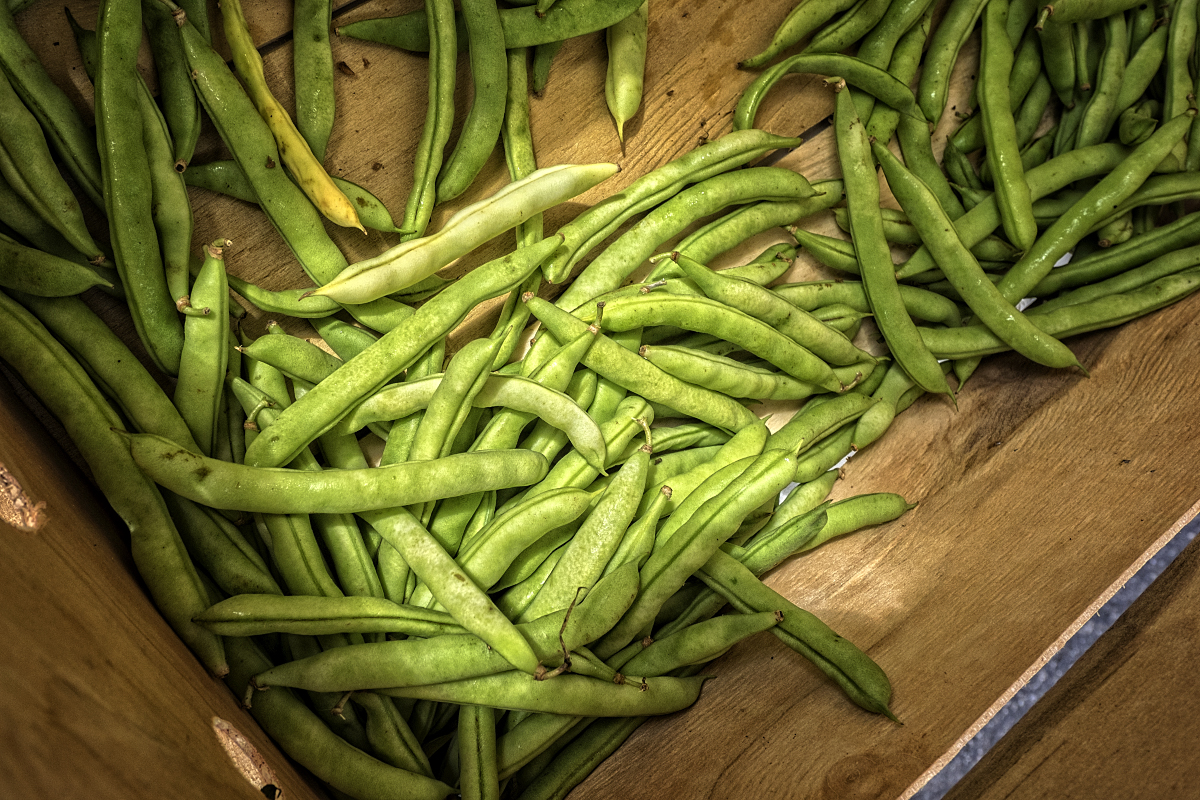 Letcher County Farmer's Market
The Letcher County Farmer's Market, fiscally sponsored by the City of Whitesburg, was developed to provide residents with fresh, locally grown fruits and vegetables. We are committed to providing a platform for local growers, artisans, musicians, and crafters to make money in agriculture and the arts.
Little Shepherd of Kingdom Come Outdoor Drama
Letcher County
John Fox, Jr.'s "The Little Shepherd of Kingdom Come" Outdoor Drama now runs in the summer months, late June through August, in Jenkins, Kentucky.
The drama will take you back in time to the Civil War Era.
Museum of the Mountain Dulcimer
Knott County
This permanent exhibition of instruments features many dulcimers which are on loan to the Center from local banjo player and historian, George Gibson. The exhibition honors many local dulcimer builders and players including Uncle Ed Thomas, Jethro Amburgey, Jean Ritchie, and Homer Ledford and was curated by Master Luthier Doug Naselroad, dulcimer-building apprentice Mike Slone and AAC's Executive Director, Jessica Evans, in 2015. The Museum, located in the Cody Studios Building, can be viewed during normal business hours and by special appointment.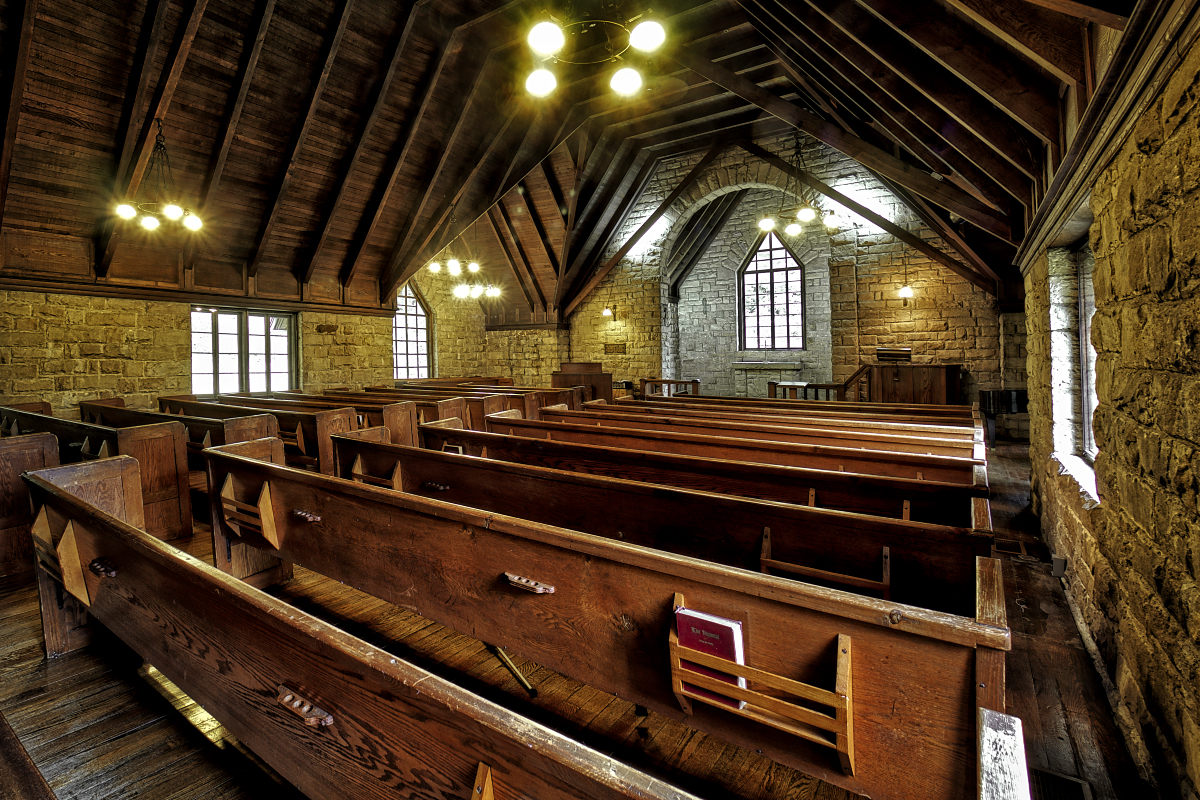 Pine Mountain Settlement School
Harlan County
In the heart of Kentucky's coalfields, Pine Mountain Settlement School is reigniting a vision so old it is new again. Visit, support, and advocate for the beautiful people, children, cultures, and wildlands of the Kentucky Mountains.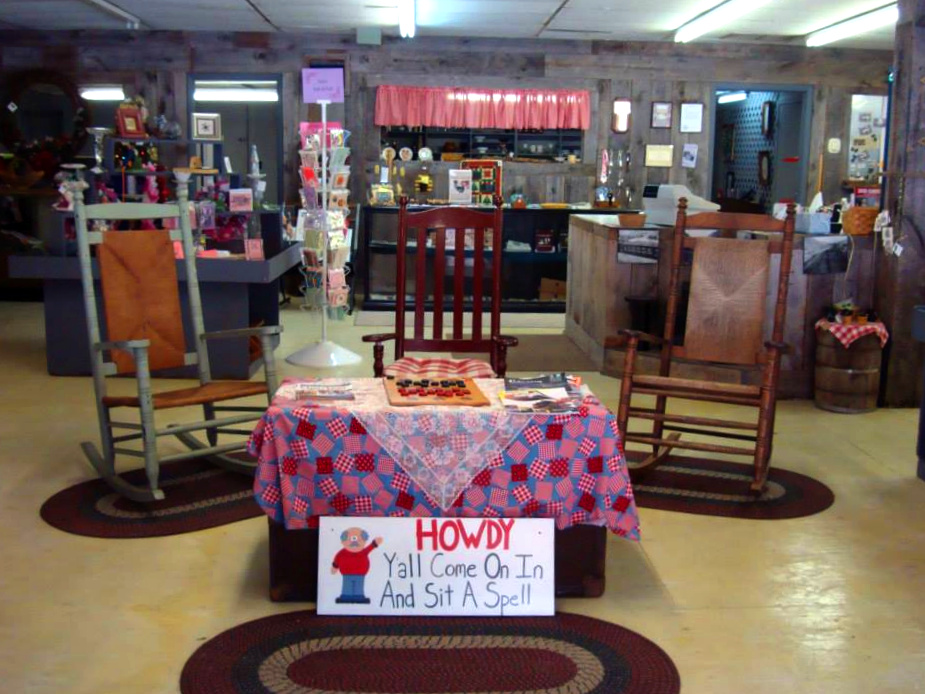 Poor Fork Arts & Crafts Guild
Harlan County
Everything in our unique store is original Appalachian handcrafted items or vintage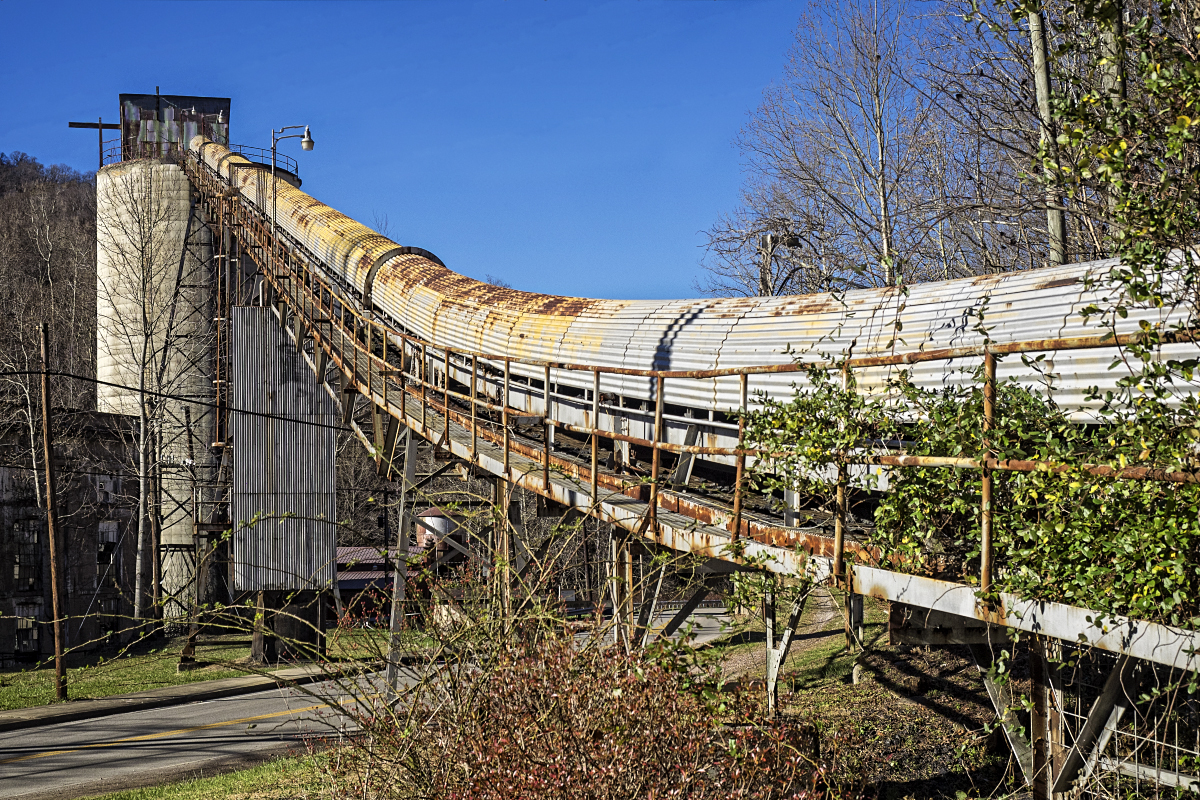 Harlan County
Portal No. 31 Underground Mine Tour offers visitors the unique experience of touring an actual coal mine by rail car. Visitors will adorn the traditional protective gear of the coal miner as they enjoy animated exhibits along the tour. Outside Portal #31 stands a black granite monument in tribute to long time president of the United Mine Workers John L. Lewis and a memorial to U.S. Steel District #1 miners who died in mining accidents. The site also features a 1920s lamphouse, bathhouse, L&N train depot and loadout system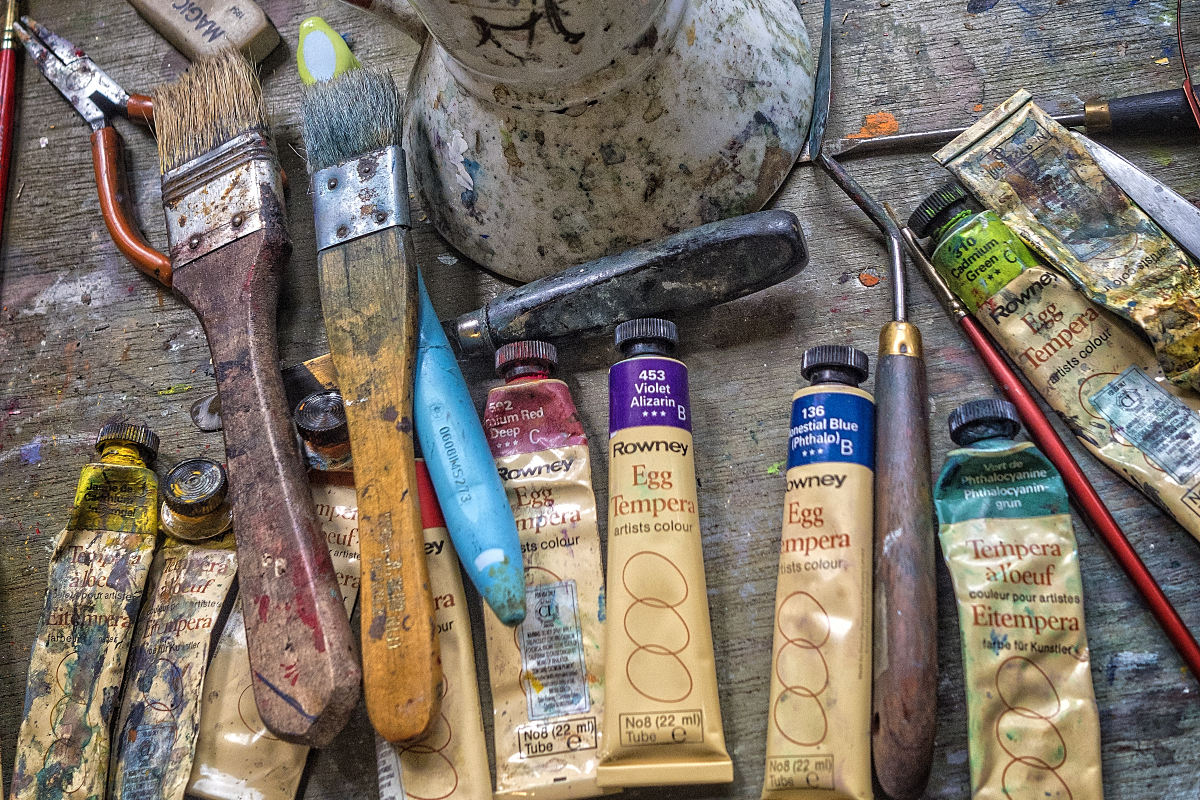 Valley of the Winds Art Gallery
Letcher County
Jeff Chapman-Crane is a full-time professional artist from the southern Appalachian Mountains, where he has lived and practiced his art since the early 1970s. His art focuses on the culture of Appalachia, with an emphasis on portraits of mountain people.