"Where the Adventure Begins"
Harlan County is well-known in folk and country music, having produced many prominent musicians. During the 20th century it was often a center of labor strife between coal mine owners and workers, especially in the Harlan County War of the 1930s.
Black Mountain Off-Road Adventure Area
This 7,000 acre Black Mountain Offroad Adventure area is every outdoor enthusiasts dream. Stay on the ground and ride your offroad vehicles on over 150 miles of easy, moderate and extreme trails or fly above the treetops on our 11 line zipline canopy tour. Whichever adventure you seek, we are sure to show you a good time!
Black Mountain Thunder Zipline
Experience breathtaking views of the majestic Appalachian mountains on our 2-hour canopy tour.
Blanton Forest State Nature Preserve
As one of 13 large old-growth tracts remaining in the eastern United States, Blanton Forest is a diverse ecological treasure. Many of the trees are 3 feet to 4 feet in diameter, towering 100 feet above the forest floor. Several trees have been dated to the late 1600s. Blanton Forest contains several forest communities, including mountaintop wetlands known as acid seeps and mixed-mesophytic deciduous forest. Many tree species such as sugar maple, tulip poplar, various oaks, hemlocks, beech and several magnolias make up the forest canopy.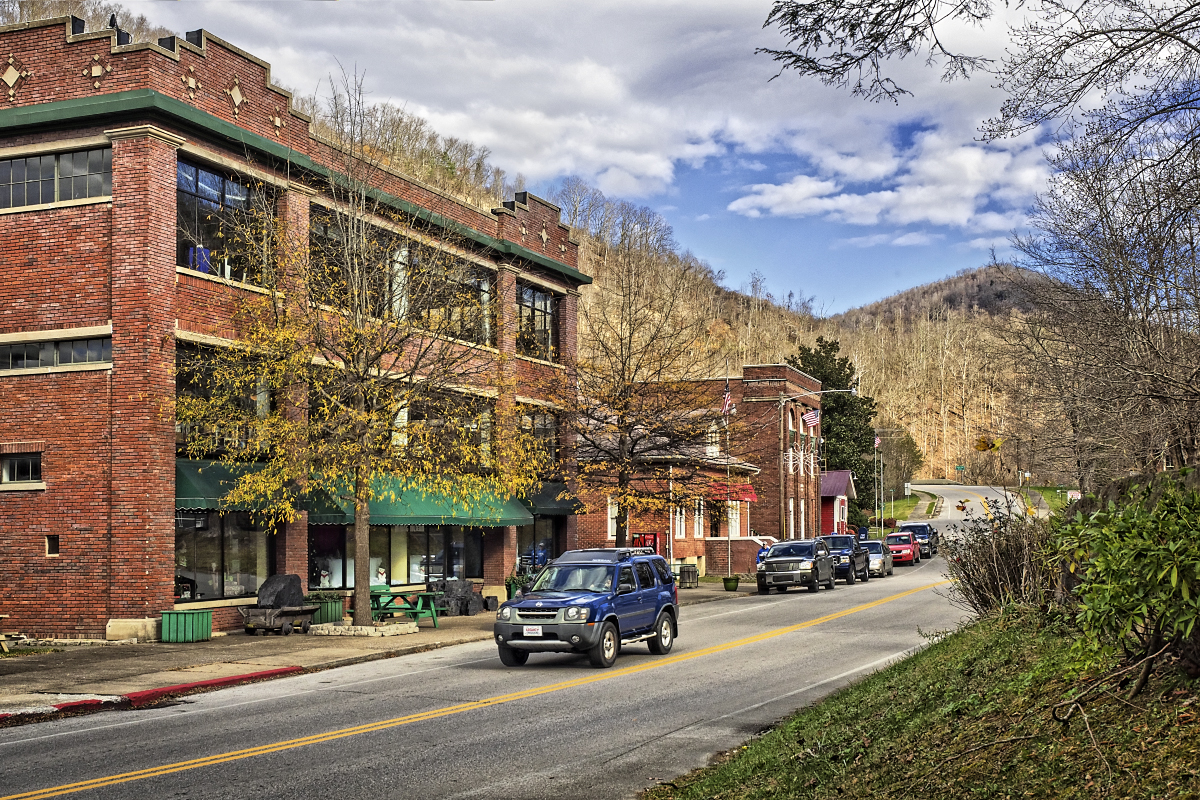 The Kentucky Coal Museum allows the public to learn about coal mining through access to perhaps the most comprehensive collection of mining memorabilia in the nation. The product of study and painstaking research, the Museum's collection uniquely portrays life in a coal camp.
Kingdom Come State Park, with an elevation of 2,700 feet, is the crowning jewel in the crest of Pine Mountain near Cumberland, Kentucky. Admire the beautiful views from one of eight overlooks, hike a trail or fish for bass, crappie and trout in the lake.
Named after the popular Civil War novel, "The Little Shepherd of Kingdom Come," by Kentucky author John Fox Jr., the Kingdom Come State Park preserves 1,283 acres of unspoiled wilderness.
The lake provides a variety of outdoor recreation opportunities for thousands of visitors each year. Because of the temperate climate and long recreation season, visitors have numerous activities from which to choose, including: fishing, hunting, picnicking, camping, sunbathing, hiking, boating, and others. Martins Fork Lake provides lakeside recreation for Harlan County and the surrounding area.
Pine Mountain Settlement School
In the heart of Kentucky's coalfields, Pine Mountain Settlement School is reigniting a vision so old it is new again. Visit, support, and advocate for the beautiful people, children, cultures, and wildlands of the Kentucky Mountains.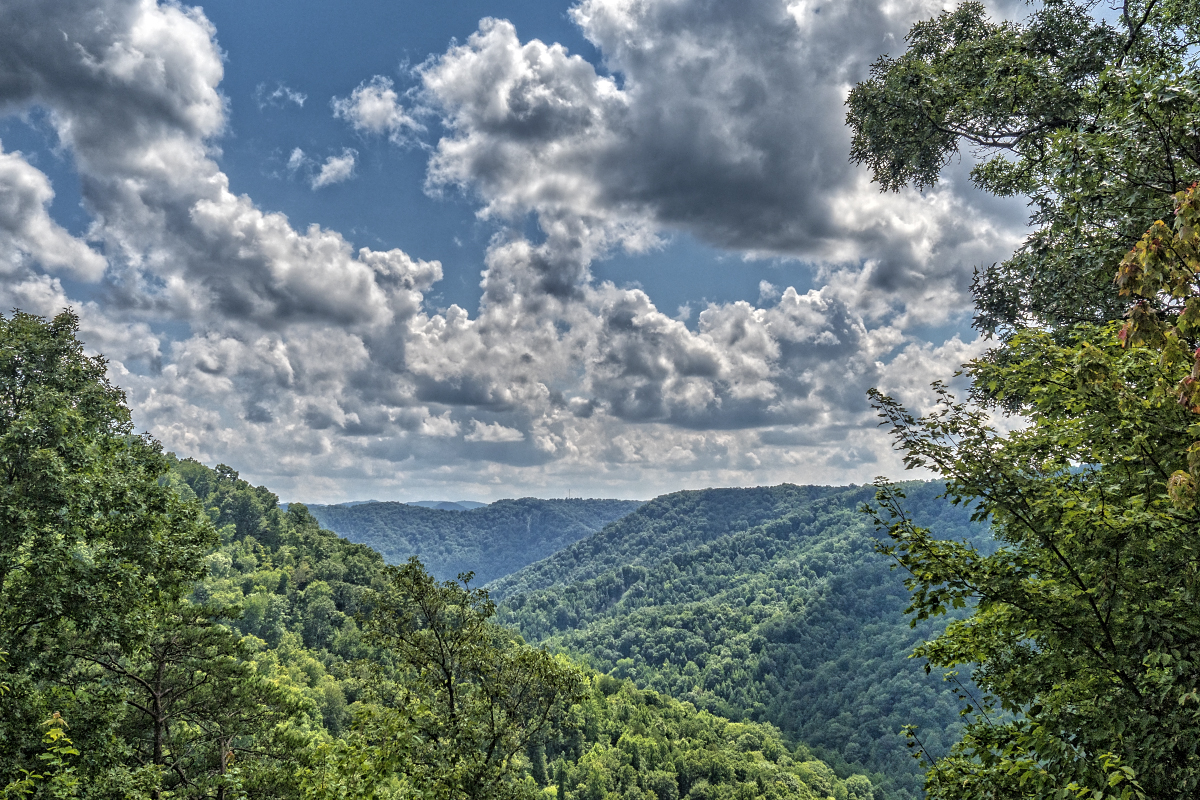 Pine Mountain State Scenic Trail
Birch Knob Section
Currently a contiguous trail from Breaks Interstate Park to US 119 is designated in two sections. The section from Breaks to US 23 is the Birch Knob section and totals 28 miles.
Highlands Section
The US 23 - US 119 is named The Highlands because this part of the trail is the highest portion of PMSST and totals 16 miles for a total of 44 miles. If you hike along the High Rock Loop Trail, you'll be treated to the waterfalls at Bad Branch State Nature Preserve.
Little Shepherd Trail
The Little Shepherd Trail continues for another 38 miles from US 119 to US 421. The LST is a narrow, 1 1/2 lane blacktop road open to vehicular traffic, though lightly traveled.
Portal No. 31 Underground Mine Tour offers visitors the unique experience of touring an actual coal mine by rail car. Visitors will adorn the traditional protective gear of the coal miner as they enjoy animated exhibits along the tour. Outside Portal #31 stands a black granite monument in tribute to long time president of the United Mine Workers John L. Lewis and a memorial to U.S. Steel District #1 miners who died in mining accidents. The site also features a 1920s lamphouse, bathhouse, L&N train depot and loadout system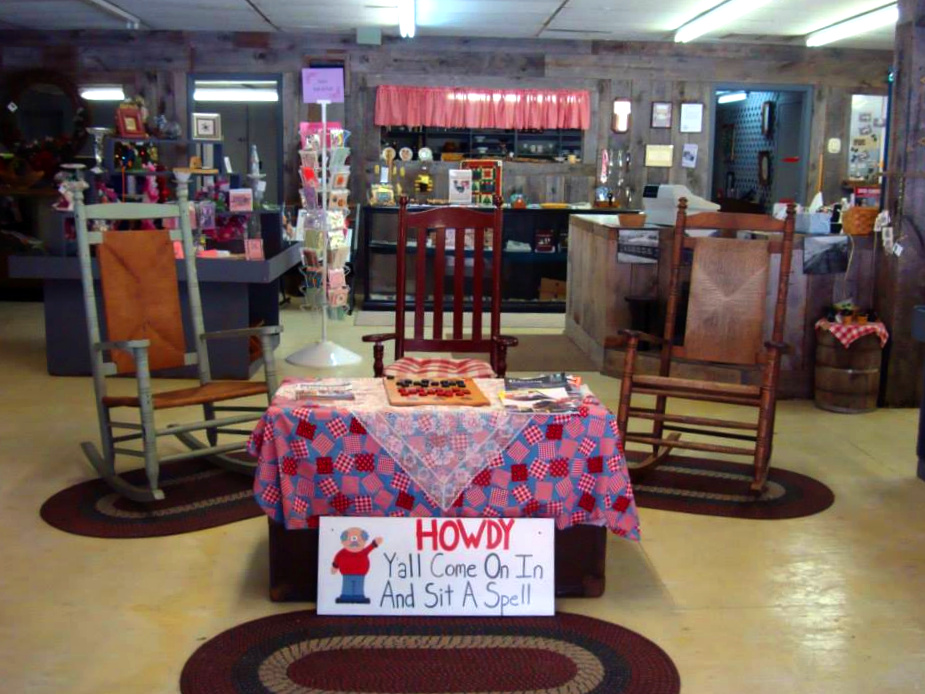 Poor Fork Arts & Crafts Guild
Everything in our unique store is original Appalachian handcrafted items or vintage
Festivals and events
Wildflower Weekend
Mid April
Pine Mountain Settlement School hosts the annual Wildflower Weekend. During this program, folks of all ages will participate in guided hikes along our forested trails, eat farm-fresh meals, and enjoy the beauty and relaxation of this environment.
Click here for more information…

Black Mountain Wildflower Weekend
May
Join us as we celebrate the unique and important ecosystem of Black Mountain. As the highest point in Kentucky, this mountain is home to many rare species of wildflowers including painted trillium, rosy twisted stalk, purple fringed orchid, and Kentucky's largest population of Turk's cap Lilly. On Friday evening, we will hear a lecture from an expert ecologist after supper. On Saturday, we will explore the mountainside in search of rare flowers and learn what makes this habitat so important. That evening we will return to a hot meal and lively music.
Click here for more information…
Southern Shine Crawl
Memorial Day weekend
Located at Black Mountain Off-Road Adventure Area
Click here for more information…
Poke Sallet Festival
First weekend of June
The Poke Sallet Festival is Harlan County's oldest continuous festival and also Harlan County's biggest festival! The festival always takes place on the first full weekend in June and is filled with food, contests, live music, carnival, a challenging 5k, the miss Harlan County Pageant and much more!
Click here for more information…
Lucy Braun Naturalist Weekend
June
This forest study workshop is named in honor of one of the first and foremost conservationists of the 20th century, E. Lucy Braun. Daily field trips will include 4-to-8-mile hikes to various forest types and habitats including remnant old growth forest and high elevation mixed mesophytic forests.
Click here for more information…
Kentucky Black Bear Festival & Kingdom Come Swappin' Meetin'
First weekend of October
For more information call the Cumberland Tourism office at 606.589.5812
Click here for more information…
Harlan Haunt Fest
First Saturday of October
Harlan Haunt Fest is a pop-culture/horror convention and festival in the mountains of Harlan County, Kentucky that features meeting genre celebrities from film, TV, music, art, and literature. Enjoy many special events, contests, prizes, cosplay, crafts, music, masquerade, and all sorts of paranormal fun celebrating our mountain heritage and Halloween.
Click here for more information…
Fall Arts & Color Weekend
First Weekend in October
Skip the Smoky Mountain crowds and experience the unadulterated Appalachian fall beauty at Fall Color Weekend. This family-friendly event has activities for all ages including hikes, expert presentations, live music, and nature programming for children. Bring the whole family and mix-and-match workshops for a personal experience.
Click here for more information…
Festival of the Mountain Masters
Thanksgiving weekend
The Festival of the Mountain Masters is an award winning authentic handcraft show that displays the work of local artisans in the Southeast region. It is a wonderful festival full of great handmade items that make wonderful Christmas gifts for the whole family. There is also live entertainment, food, contests, and much more!
Click here for more information…