Music
I am a man of constant sorrow… Don't know the rest of the words? You will…and a whole lot of other songs (and a few instruments) you've probably never heard before as well! Eastern Kentuckians can play just about anything that makes a sound!

Not only can your hear old time mountain music and traditional bluegrass, Eastern Kentucky is also home to some of the best shape note singers around. Contrary to popular belief, about all genres of music are part of the Eastern Kentucky music scene. Everything from punk and rock to old labor ballads paint a rich tapestry of music in these hills. Both traditional country music as well as the contemporary sounds of today's country are nurtured here. And if it is dance you seek, there are plenty of places to cut a rug in Eastern Kentucky. From old time square dancing in Carcassonne to flat footing at the many community centers across the region you can find limitless opportunities to kick up your heels!
Not only can you listen to music, there are several opportunities to get up on stage yourself through open mic nights at several venues. In Eastern Kentucky you can also register for workshops to build your own musical instruments as well including everything thing from a ukulele or mountain dulcimer to a concert quality guitar. And speaking of dulcimers, be sure to check out the Museum of the Mountain Dulcimer in Hindman, Kentucky!

We have an old saying in these parts, "Best not throw a rock, you are liable to hit a fiddle player!"
Letcher County
Founded in 1969, Appalshop brings forth new and often unheard voices and visions from the people of Appalachia and rural communities across America and abroad, demonstrating the power of arts and culture to create meaningful social and economic change.
Alice Lloyd Fine Arts Center
Knott County
Alice Lloyd College provides a thriving and ever-growing small-campus arts community for its students. Various opportunities exist for our students to become involved in the arts, particularly in music, theatre, creative writing, the visual arts, and public speaking.
Appalachian School of Luthiery
Letcher County
Nestled deep in the heart of the hard-hit coalfields, the Appalachian Artisan Center (AAC) at Hindman is dedicated to promoting the work of artists and craftsmen throughout the mountains of Kentucky via marketing and professional development assistance.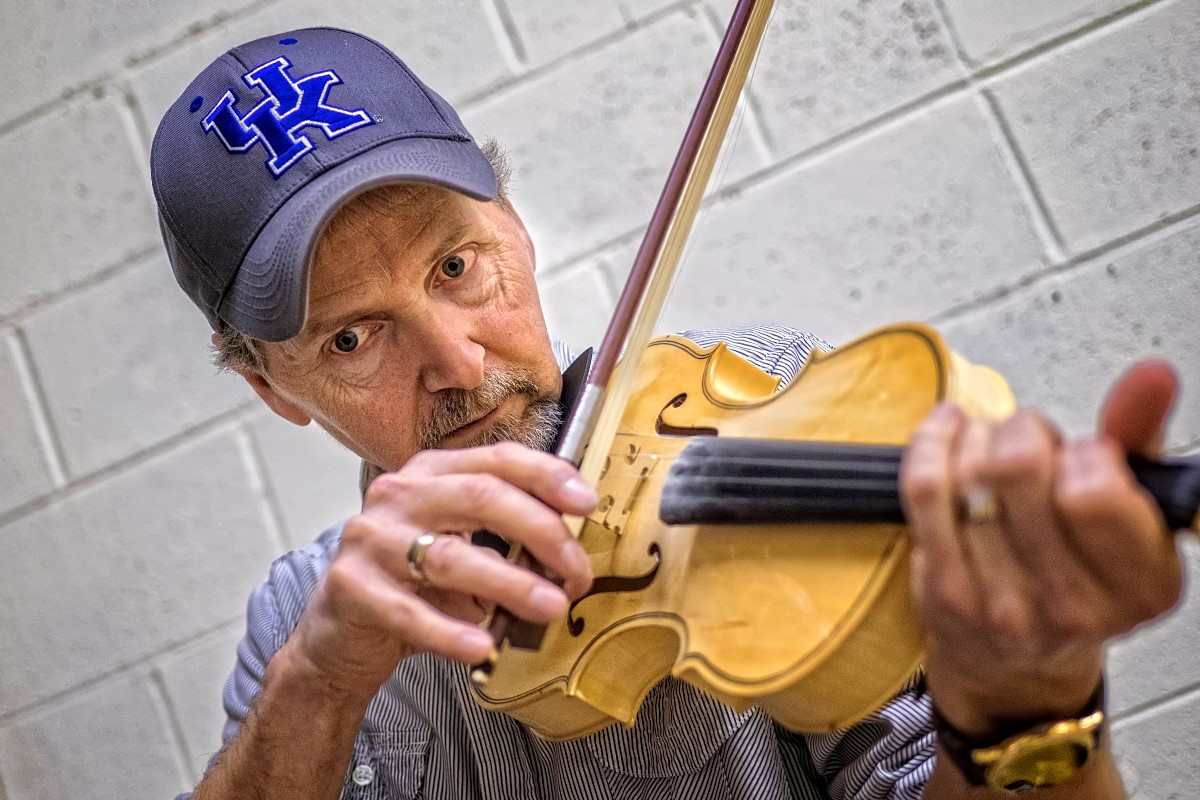 Campbell's Branch Community Center
Letcher County
Campbell's Branch/Linefork Community Center is a non-profit organization located in Eastern Kentucky.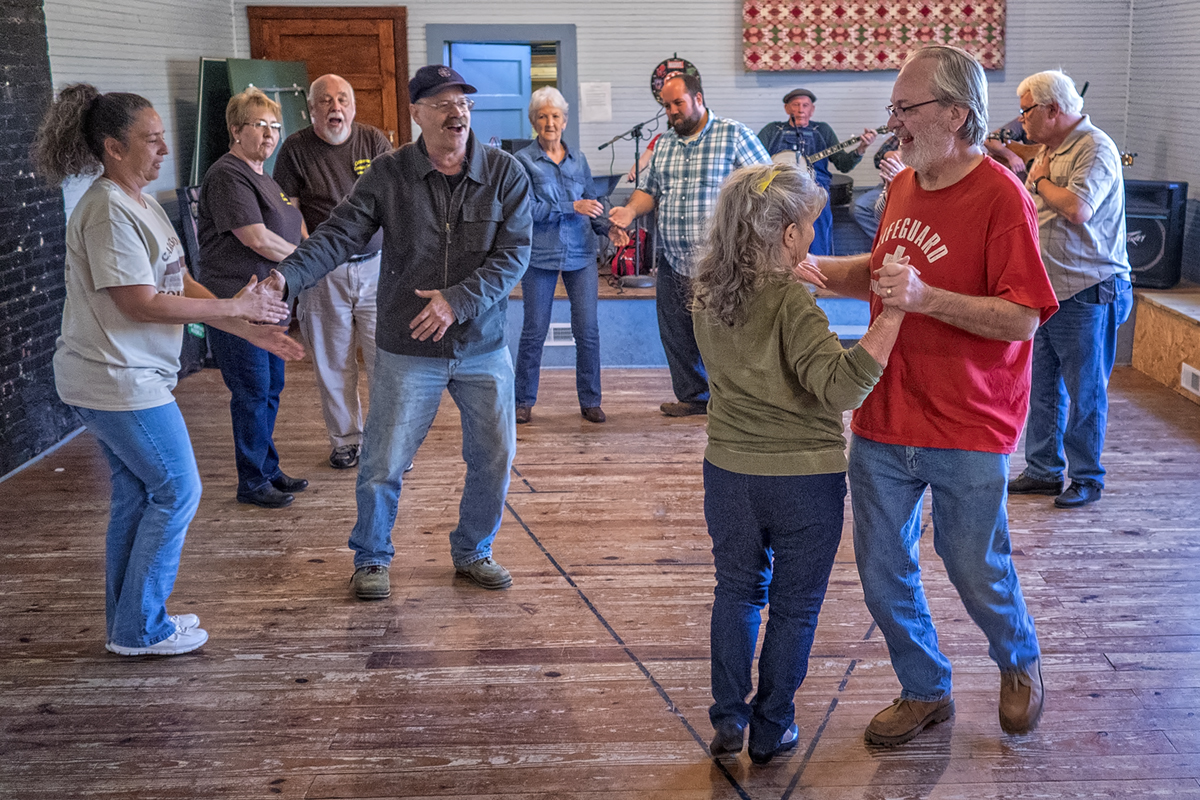 Carcassonne Community Center
Letcher County
Carcassonne Community Center hosts monthly Traditional Mountain Square Dances from March-November. Dances are from 6-9pm on the second Saturday of the month, except for October, which is on 3rd Saturday. We believe it is the longest-running community-sponsored square dance in Kentucky, and possibly the nation. We host many other community events including special pot-luck meals, holiday gatherings, recreation nights, and peer tutoring.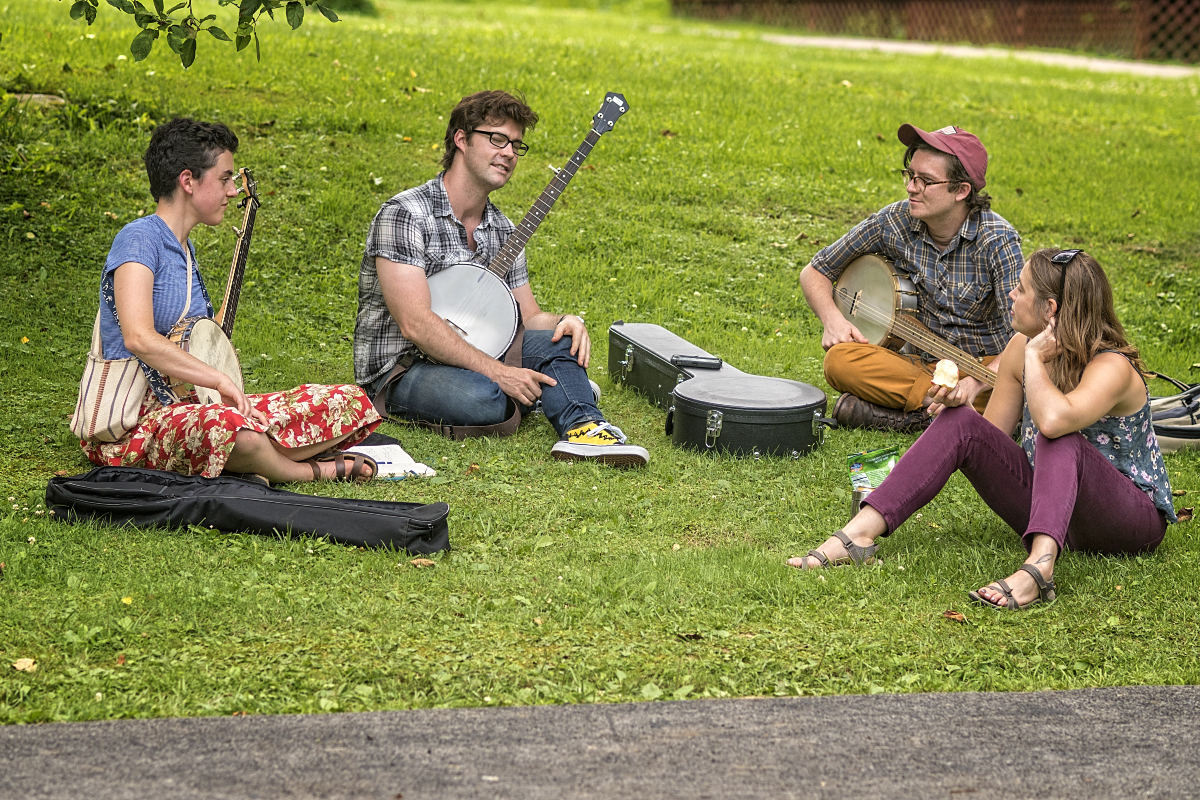 Cowan Creek Mountain Music School
Letcher County
To provide educational, social, cultural, and recreational experiences for the entire community in order to sustain a wholesome and healthy life style that encourages intergenerational relationships.
Hindman Settlement School
Knott County
Hindman Settlement School is a vibrant beacon for progressive learning, community enrichment, and cultural exploration in the Central Appalachian region. We provide practical courses, programs, and services designed to inspire collaboration and improve the lives of the people in our community. We know that through proper education, stewardship, and support, the people of our community can help our region thrive.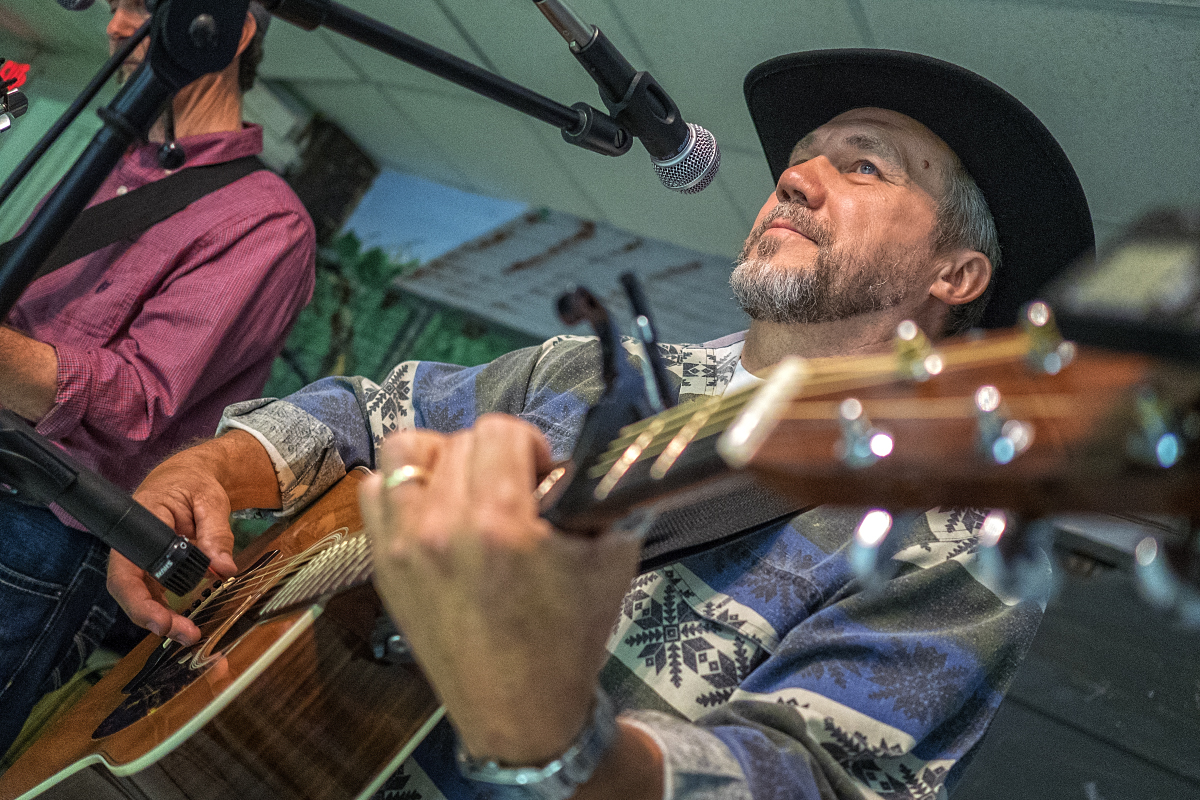 Hemphill Community Center
Letcher County
A gathering place for families, friends, and neighbors. A place where mountain traditions such as quilt making, bluegrass music, and hospitality abound. A place to host reunions, parties, receptions, and community events.
Museum of the Mountain Dulcimer
Knott County
This permanent exhibition of instruments features many dulcimers which are on loan to the Center from local banjo player and historian, George Gibson.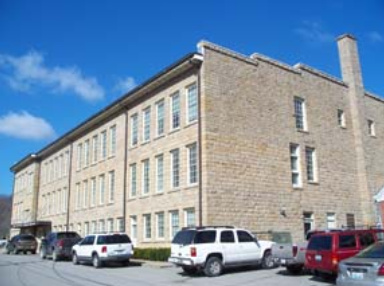 Kentucky School of Bluegrass & Traditional Music
Leslie County
Located at the Leslie County Center Hazard Community & Technical College. Hyden is the home of the Kentucky School of Bluegrass and Traditional Music, the only one of its kind in the United States. The School of Bluegrass grants an associate degree, "The Professional Studio Artist Specialization in Bluegrass and Traditional music."
Knott Downtown Radio Hour
The Knott Downtown Radio Hour, our monthly radio show, showcases traditional and original music performances recorded before a live audience at the School of Luthiery. These programs are broadcast on Appalshop's WMMT 88.7 and archived online.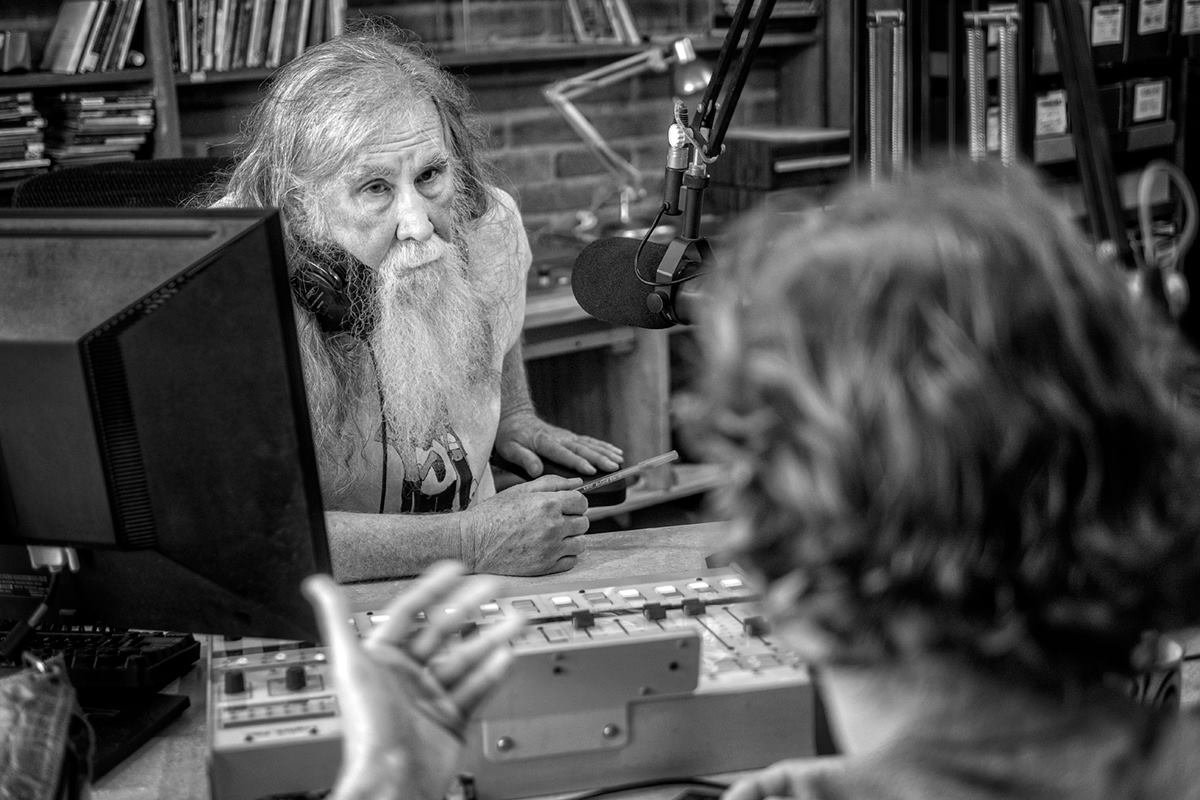 WMMT's mission is to be a 24 hour voice of mountain people's music, culture, ansd social issues to provide broadcast space for creative expression and community involvement in making radio, and to be an active participant in discussion of public policy that will benefit coalfield communities and the Appalachian region as a whole.
Festivals
Levitt AMP Whitesburg Music Series
Multiple events May through October, Letcher County
This concert series will allow our region to see, celebrate, and participate in culture and community. We believe that the most important thing we can do is to fill this space with the sound of joyous music.
Click here for more information…
Mountain Music Weekends
Multiple events, Letcher County
Travel the Country Music Highway and enjoy the sounds of East Ky
from Letcher County to Pike County!
Click here for more information…
Poke Sallet Festival
First weekend of June, Harlan County
The Poke Sallet Festival is Harlan County's oldest continuous festival and also Harlan County's biggest festival! The festival always takes place on the first full weekend in June and is filled with food, contests, live music, carnival, a challenging 5k, the miss Harlan County Pageant and much more!
Click here for more information…
Perry County Fair
June, Perry County
We provide free entertainment and you can spend a little money supporting great causes by purchasing delicious food to eat or finding unique crafts and antiques to take home! The Fair plays host to vendors like school and church groups, volunteer fire departments and civic organizations (just to name a few) that need your support to keep worthwhile programs going.
Click here for more information…
Rambling Grass Bluegrass Festival
First Weekend in June, Leslie County
Rambling Grass Bluegrass Festival located at the Pine Patch Park.
Click here for more information…
Seedtime on the Cumberland
June, Letcher County
From blacksmithing to square dancing, Seedtime vendors, performers, and artists are preparing a festival like no other. As always, Seedtime is free and open to all.
Click here for more information…
The Osborne Brothers Hometown Festival
First full weekend of August, Leslie County
Every year, Leslie County celebrates bluegrass music and the accomplishments of The Osborne Brothers.
Click here for more information…
Isom Days
Labor Day weekend, Letcher County
Isom Days is an annual event held every Labor Day weekend at Isom Ky.
Click here for more information…
Knott County Gingerbread Festival
First Thursday - Sunday after Labor Day, Knott County
This festival celebrates the mountain tradition of "encouraging" citizens to vote. World's largest gingerbread. Crafts, music, contests, parade and lots of food and carnival rides.
Click here for more information…
Jenkins Homecoming Days Festival
Last weekend in August, Letcher County
The Jenkins Homecoming Days Festival occurs during the last weekend of August each year. The festival committee is part of the City of Jenkins, KY Parks and Recreation Department.
Click here for more information…
Neon Days
September
Click here for more information…
Kentucky Black Bear Festival & Kingdom Come Swappin' Meetin'
First weekend of October, Harlan County
For more information call the Cumberland Tourism office at 606.589.5812
Click here for more information…
Black Gold Festival
Third Thursday-Saturday of September, Perry County
Click here for more information…
Mountain Heritage Festival
Last full week of September, Letcher County
The Letcher County Mountain Heritage Festival was first celebrated in 1983. The year before the ideal for a festival began with a county wide pig roast, coordinated by the county judge, fiscal court, and county treasurer.
Click here for more information…
Whitesburg Oktoberfest
October, Letcher County
Celebrate Oktoberfest in historic downtown Whitesburg with great food, great beer, and great local musicians at the Courthouse Square.
Click here for more information…
Blackey Day
Second weekend in October, Letcher County
Blackey Day is a festival held each year in October that includes music, arts, crafts & food. It is a homecoming for people who grew up in our area.
Click here for more information…