Redbud Capital of the World!
Nestled in the heart of the Appalachia Mountains, Leslie County is a land blessed by nature. In spring there is the striking beauty of red bud trees in full bloom, in autumn the wonderful colors of fall foliage, and year-round breathtaking sunsets seen from the ridge tops.
In Leslie County, there's so much to do! It's just a matter of choosing your adventure!
More information:
Wikipedia
Frontier Nursing Service-Home of Mary Breckinridge
The service was established to improve the health of mothers and babies and later expanded to include the whole family. Founded in 1925. A hospital, two outpost clinics & the oldest school of nursing/midwifery in the nation. The School was formed in 1939.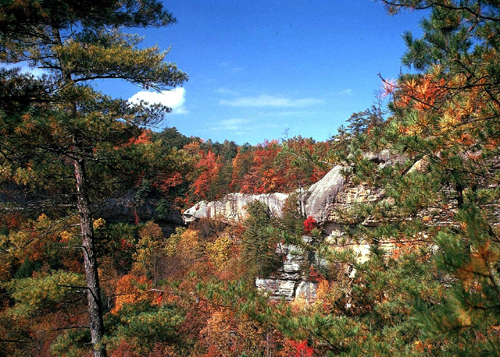 Daniel Boone National Forest
Kentucky School of Bluegrass & Traditional Music
Located at the Leslie County Center Hazard Community & Technical College. Hyden is the home of the Kentucky School of Bluegrass and Traditional Music, the only one of its kind in the United States. The School of Bluegrass grants an associate degree, "The Professional Studio Artist Specialization in Bluegrass and Traditional music."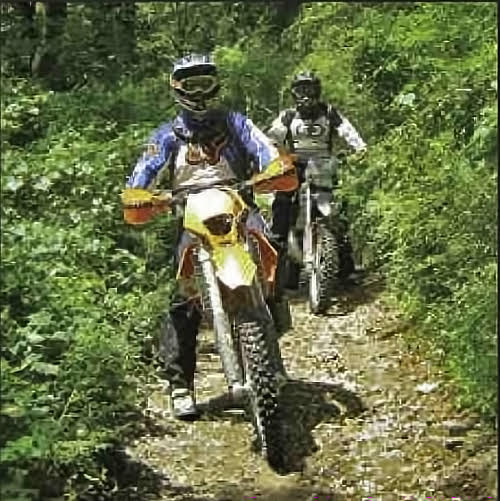 The Redbird Crest Trail is developed for off-highway vehicle riders, hikers, horseback riders and mountain bikers to enjoy year round. The trail makes a loop that begins and ends near the Redbird District office. Two inner loops and a connector trail to a private off-highway vehicle campground add to the recreational experience.
The trail has three developed trailheads with vehicle parking. Signs at each trailhead indicate the type of use permitted along each section of trail.
Built on the grounds of the Frontier Nursing Service is St. Christopher's Chapel. Of particular interest is the beautiful stained glass featured in the building.
The Big House at Wendover
The beautiful log home, known as the Big House, was built in 1925 by Pioneer nurse-midwife, Mary Breckinridge, founder of the Frontier Nursing Service (FNS). When it was completed in 1925, Mrs. Breckinridge held an open house and invited everyone in Leslie County to come and be a part of the celebration. To Mrs. Breckinridge's surprise, nearly 500 people showed up, the majority of them on horseback. The Big House became a National Historic Landmark in 1991.
Festivals and events
Rambling Grass Bluegrass Festival
First Weekend in June
Rambling Grass Bluegrass Festival located at the Pine Patch Park.
Click here for more information…
The Osborne Brothers Hometown Festival
First full weekend of August
Every year, Leslie County celebrates bluegrass music and the accomplishments of The Osborne Brothers.
Click here for more information…
Mary Breckenridge Festival
First Sunday in October
The first Saturday in October, Leslie County celebrates The Mary Breckinridge Festival! With a parade, food booths and so much more, it's a fun weekend the whole family will enjoy!
Click here for more information…